Welcome to our website. We're one of Cornwall's most highly-rated, family-run gas specialist businesses in the region.
With over 10 years' trading and hundreds of 5-star Google reviews, The Duchy Gas Team  is one of the most highly-rated family-run gas specialists. Based in Truro, our team also services customers in Falmouth, Redruth, Newquay and surrounding areas.
Affordable plumbing & heating services with exceptionally high standards
plumbing & heating services in Cornwall
We put our clients first, every time
Honest advice – if there's a fault with your boiler; we will always recommend the repair which would provide many more years of service.
Heat and hot water are essentials for modern life – we aim to respond faster to breakdowns than all of our competitors
No one likes to spend more money than they have to. Fair, transparent, competitive, fixed fee pricing every time
100% customer satisfaction -our reputation is built on being professional, ethical and friendly.
We Provide a range of services including:
Landlords gas safety certificates.
Boiler installation
Boiler repair
Gas safety certificates
Hob Installation
Fire Servicing.
With over 10 years' trading and hundreds of 5-star Google reviews, The Duchy Gas Team  is one of the most highly-rated family-run gas specialists. Based in Truro, our team also services customers in Falmouth, Redruth, Newquay and surrounding areas.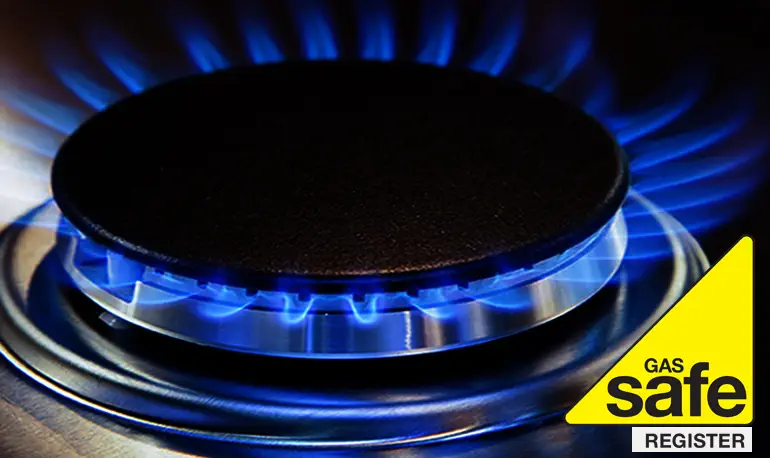 We Offer a Full Range of Heating and Plumbing Services
We pride ourselves on giving you expert advice and brilliant customer service. We can assist you with all of your heating and plumbing requirements.
Our dedication to providing the best possible standard at the lowest possible rate means that we will beat any price from national gas companies, and we offer a seven to twelve year warranty on every boiler installation.
Having your boiler serviced annually is important as boilers that are over 15 years old are more likely to be only 60 per cent efficient or less which means it's more likely to suffer a breakdown, resulting in inconvenient and sometimes costly repairs.
All landlords who rent out part or all of a property must have all gas appliances, pipework and flues checked for gas safety every 12 months or when a new tenant moves in.
By having your boiler serviced on an annual basis, you can ensure it remains in top condition for as long as possible while continuing to run efficiently and keep your bills to a minimum.
We can help with all your plumbing needs. This includes Emergency plumbing, Dripping tap fixes, Repairs for Toilets, Replacement Taps, Immersion heaters and Radiator leak, repair or installation
Grants available now for boiler replacements. You may qualify though the Government backed Grant Scheme, Energy Company Obligation (ECO) for...
Worcester Accredited Installer
What Does Being A Worcester Accredited Installer Mean? Here at Duchy Gas Team we are very proud to be...
Need a new gas cooker fitting? Work with the engineers who know how to make your gas appliances Safe...
When should you consider repairing your Boiler?
Your Boiler is an essential part of your daily works, starting from vital heating services for the indoors, to jobs such as cooking. Your boiler can experience malfunctions if not serviced from time to time and could lead to complete breakdowns. Boilers that are more than 15 years old are expected to work with only 60% efficiency at most. It is always advisable to get annual boiler servicing and regular maintenance checks to avoid any form of breakdown.
Our Boiler Repair Services include:
A complete inspection of the Boiler's condition
Observing Boiler's operation
Cleaning & Adjusting crucial components
Changing outdated or bad parts
Pumping up Boiler's expansion vessel
Conducting Gas safety and Carbon Monoxide Test
Why choose the Duchy Gas Team?
We are a family-run business established in 2014 that offers a wide range of trusted heating, boiler servicing, and light plumbing services at a very competitive price range. We are known for our quality service and time-bound competition of the task. We have established ourselves as a reliable & affordable gas engineering company and consider our customers as our most crucial asset. Aiming to ensure same-day appointments whenever possible and ensuring professionalism in the work we execute.
Professional Team of Experts
As an established gas engineering company, we have an exceptional team of expert technicians to solve your appliances' faults. Our qualified team is committed to customer service and offers sheer professionalism in all of their work.
High-standard Workmanship
With over 20 years of combined experience in the service field, our expert technicians and tradesman are well equipped with the qualities and knowledge of dealing with all kinds of technical problems and gas engineering complexities. We ensure high standards of quality in all the jobs we undertake.
We offer competitive prices for our wide range of services. We are committed to ensuring affordability and ensuring that the quality of service is maintained with each job. We aim to provide you the best services at the lowest rates.
Each Boiler Specialist from the Duchy Gas team is Gas Safe registered and is completely certified to handle your Boiler repairs, breakdowns and installation. We assure our customers of the highest standard of Boiler services. Our crew is well-equipped with the necessary skills to handle your needs.